Texas Chapter of the American Fisheries Society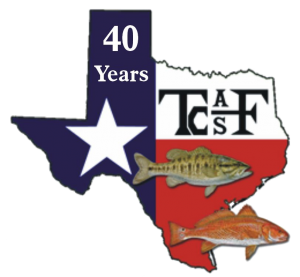 The Winter 2016 edition of the TCAFS Newsletter is ready for download.  Click here for the Winter 2016 Newsletter in Adobe Acrobat format.
This year's student scholarship application deadline was December 2, 2016.  Click here for the official announcement and application form.
This year's Clark Hubbs Student Research Scholarship application deadline was December 16, 2016.  Click here for more information.
The 2017 Annual Meeting of the Texas Chapter AFS will be held on January 19-21, 2017 in Corpus Christi, Texas.
12-22-16 NOTE: Hotel has extended block to January 6th, and added 15 king "view" rooms.  First come, first served.
Clickable Quick Meeting Links: